Whether it's strict popularity and preference or a convergence of other factors, September ranks among the top months when people pack up and move to a new home.
Not everyone gets a choice. But if you have some say in the matter, here's why September might very well be the ultimate month to make your move.
The Weather is Usually Delightful
Do you like warm weather but hate the oppressive heat of midsummer? September temperatures make this an ideal month.
Packing and moving are strenuous under the best of circumstances. If it's miserably cold, loading and unloading boxes might make you want to dive under the covers instead. And if the heat is too much, you could even be at risk of heat exhaustion.
September, on the other hand, is just right. Why not get a moving company quote to round out your plans?
There's Still Plenty of Sunlight
Once summer solstice has come and gone, days start getting shorter again. But in September, there are still plenty of daylight hours to make carrying boxes and furniture a bit easier.
If you hire a mover, you might also benefit from additional scheduling slots. During the short days of winter, movers have less time to finish a job and might take on fewer customers.
The more that you can accomplish before the sun sets, the fewer days you'll need to complete your move.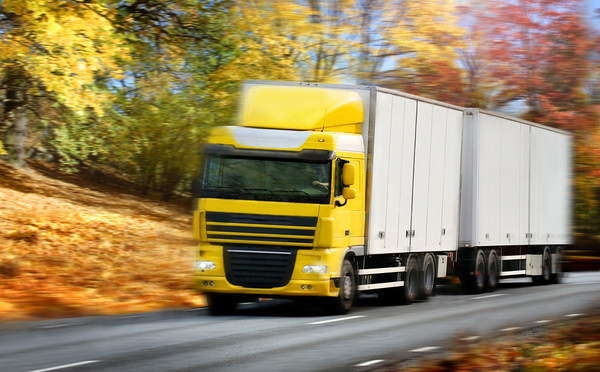 Kids are Back in School
In school or out of school, each scenario has its pros and cons. During September, most kids are back in school. And that could mean more time for you to focus on packing up the household without distractions.
On the other hand, September might not be the best choice. Once kids are situated in school, moving them to a new one can be disrupting.
With kids in the house, September could be one of the best, or one of the worst, times to move. An early fall move might also be a good time for college grads to branch out on their own.
Alternatives to September
September is already here, so this month might be fading too quickly to plan and execute a successful move. If time isn't on your side, here are a few other choices to think about:
April: Weather is beginning to warm up but peak moving season hasn't gotten into full swing just yet.
December: Off-peak season could mean moving bargains if you can squeeze in a move around the holidays. This might also be a good time to move kids between semesters.
January: Who wants to move in January? You might once you consider that the holidays are over and you can nearly have your pick of mover scheduling dates.
September is a grand and glorious time of year with all of its colors, not to mention the waning heat. It's at the tail end of peak moving season, so you might have a better shot at choosing a schedule that fits your plans.
If it's time for you to pull up stakes and head to greener pastures, you could hardly choose a better time to do it. Visit moverjunction.com today and find the best mover to do all of the heavy lifting.