Pennsylvania is home to millions of acres of farmlands, flourishing forests, and rolling hills. The Key Stone state is famous for being the snack food capital of the world and the U.S. Declaration of Independence.
Pennsylvania has the largest rural population in America and the highest number of licensed hunters. The state also leads the rest of the country in several productions including mushrooms, sausage, pretzel bakeries, meat packing plants, potato chips, and lots more.
Pennsylvania is also home to about 50 Fortune 500 companies and more than 50,000 farms making it a great place for entrepreneurs and startups.
If all these sound like what you'll like to be a part of, moving to Pennsylvania could be a great idea. We've compiled all the key information you should know about moving to Pennsylvania to help you decide if moving to the state is right for you or not.
Let's get started.
Low cost of living

The cost of living in Pennsylvania is low when you compare it with states like New York, California, and Illinois. The overall cost of living is 10.5% less than the national average. Housing costs, healthcare, and transportation cost less in Pennsylvania.

Low income tax

Pennsylvania levies an income tax of 3.07%, which is the lowest among many US states. In addition, retirees are excluded from paying tax for all their retirement income which makes the state the best choice to spend the senior years.

Low crime rate

If you are in Pennsylvania, your chances of becoming a crime victim are extremely low. The state continues to have lower crime rates than the rest of the country, and its safest cities report fewer than five crimes per 1,000 people on average. Many recent studies even state that Pennsylvania has cities with even 0 violent crimes which proves how safe the state is. The property crime in the state is 33% lower than the national average.

High home affordability rates

In Pennsylvania, the median gross rent is $951, which is less than the national average rent of $1,097. You can get a studio apartment for $700 a month and a 1-bedroom apartment for $807 a month. A 4-bedroom apartment would cost $1,407, which is much cheaper than the national average rent of $1,791.

If you have a plan to buy a home, you need to have $237,742 in the account on average. Pennsylvania home values have gone up 16.1% over the past year. This means a home will be a good future investment.

Cheaper home and apartment rentals

In Pennsylvania, it is cheaper to rent a home or apartment than in many states, including New York, Washington, and California. While you can rent a studio for $700, a 1-bedroom apartment is available for approximately $807. You can get a 2-bedroom apartment for approximately $999 and a 2-bedroom apartment for approximately $1,272 in Pennsylvania.

Natural disasters aren't common

While living in Pennsylvania, you have a low risk of being a victim of natural disasters. Tropical storms, slow storms, heavy floods, tornadoes, earthquakes, and landslides rarely happen in Pennsylvania and even when they occur, the impact would be less devastating than in many other states. However, wildfire is a major concern but authorities state that 99% of the wildfires in the state are caused by humans.

Enjoy all four seasons

Pennsylvania experiences a highly diverse climate due to geographic features. Winters are too cold with significant snowfall and summers are too hot and humid. The state also witnesses heavy rainfall causing annual flooding, majorly in the Western portion.

Good education system

Pennsylvania ranks high in education. There are 500 public school districts, thousands of private schools, and over 100 private institutions of higher education. Above 85% of the residents have completed high school and more than 26% hold a bachelor's degree. Pennsylvania boasts of top-notch colleges and schools

Enjoy several kinds of sports

Philadelphia has a strong sports culture. Though football is the most popular sport in Pennsylvania, baseball, ice hockey, basketball, and soccer also have a high fan following.

Motorsports, golf, and horse racing also attract massive crowds in Pennsylvania.

The state is home to eight teams from the five major American professional sports leagues.

Philadelphia 76ers
Philadelphia Eagles
Philadelphia Flyers
Philadelphia Phillies
Philadelphia Union
Pittsburgh Pirates
Pittsburgh Penguins
Pittsburgh Steelers

It's close to New York

One of the best things about living in Pennsylvania is its closeness to New York. A 4-hour drive will take you to New York, which is about 200 miles away from Pennsylvania.
What's the cost of living in Pennsylvania?
The cost of living in Pennsylvania is one of the key things to consider before moving to the state. The cost of living in Pennsylvania is lower than the U.S. average and rated 92.5. The U.S. average is 100. This means living in Pennsylvania is more affordable than the U.S. average.
Median House Price in Pennsylvania vs USA 2021
Median Rent Price in Pennsylvania vs USA 2021
Cost of Living by Categories in Pennsylvania vs USA 2021
Tip: When you've got a home to move in Pennsylvania, getting the best moving quote will be your goal. Request moving company quotes to save on moving cost.
How much does it cost to rent a home in Pennsylvania?
If you're considering renting a home before or after moving to Pennsylvania, we have all the key data about the state's rental market here.
Less than 30% of Pennsylvania's residents are renters
Up to 1.7% of homes and apartments in Pennsylvania are open to rent
Average cost of a studio Apartment is $700. The U.S. average is $821
Average cost of a 1 Bedroom is $807. The U.S. average is $930
Average cost of a 2 Bedroom is $999. The U.S. average is $1,148
Average cost of a 3 Bedroom is $1272. The U.S. average is $1,537
Average cost of a 4 Bedroom is $ $1407. The U.S. average is $1791
Start Your Moving Quote Now!
Compare upto 6 Moving Quotes and save upto 65% on Your Move.
START MY QUOTE
How affordable are homes in Pennsylvania?
More than 70% of Pennsylvania residents are homeowners, partly because of the state's low housing costs. You may decide to buy a home if you're moving to Pennsylvania. Below is a simple analysis of the state's housing market:
The median home value in Pennsylvania is $198,377
Pennsylvania home values have increased by 4.0% over the past year
Pennsylvania's home value is predicted to fall by 1.7% in the next year
The median list price per square foot in Pennsylvania is $133
The median price of homes currently listed in Pennsylvania is $210,000
Pennsylvania median price of homes that sold is $180,800
The median rent price in Pennsylvania is $1,350
In Pennsylvania 2.2 homes are foreclosed (per 10,000). The U.S. average is 1.2
9.3% of Pennsylvania homeowners are underwater on their mortgage
How is the job market in Pennsylvania?
Before making up your mind about moving to Pennsylvania, chances are you'll be interested in the state's job market. To help you make an informed decision, we've collected various data about the state's job market using data from various reliable sources. Take a look.
What's the median salary in Pennsylvania?
How much will you most likely earn if you move to Pennsylvania?
Your income is part of what will determine if you can live in Pennsylvania conveniently or not considering the cost of living in the state. We've collected data from the U.S. Census Bureau to give you accurate information about Pennsylvania's median salary.
Pennsylvania's median household income is $59,445
Pennsylvania's average household income is $81,549
Pennsylvania's Per Capita income is $32,889
Pennsylvania's High-Income Households are 6.0% (making over 200,000 annually)
The average hourly job pay in Pennsylvania is $30 per hour
What are the Largest companies to work for in Pennsylvania
While mulling over moving to Pennsylvania, odds are you may need to get a new job if you decide to move to the state. The single biggest non-government employer in Pennsylvania is Walmart, while the biggest government employer is University of Pittsburgh Medical center which employs over 80,000 people.
Below is a list of the top 10 largest company to work for in Pennsylvania:
Walmart
Aramark
Comcast
Keystone Foods
Universal Health Services
Genesis Health Care
Alcoa
University of Pittsburgh Medical Center
Rite Aid
The PNC Financial Services Group
What's the Top Career Options in Pennsylvania
Similar to several other states across the country, some experts are in higher demand than others in Pennsylvania. If you're considering starting a new career after moving to Pennsylvania, Here's a list of the top career options in the state:
Interpreter And Translator
Occupational Therapy Assistant
Physical Therapist Assistant
Physical Therapy Aide
Nurse Practitioner
Operations Analyst
Home Health Aid
Physical Therapist
Biomedical Engineer
Web Developer
Start Your Moving Quote Now!
Compare upto 6 Moving Quotes and save upto 65% on Your Move.
START MY QUOTE
What are the biggest industries in Pennsylvania?
Pennsylvania's economy is driven by many industries. The state is home to 50 Fortune 500 companies and over 50,000 farms alongside several other companies. These are the top five largest industries in Pennsylvania:
Agriculture
Manufacturing
Mining
Tourism
Service
What's the Top 10 best employers in Pennsylvania
There are thousands of great entrepreneurs and other employers in Pennsylvania. While it's impossible to list every great employer in the state, we've selected ten from various industries. This will give you an idea of the best employers in Pennsylvania. The following companies are the 10 best employers in Pennsylvania, according to Zippia:
Morgan, Lewis & Bockius LLP
Giant Eagle
Endo International plc
Aqua America
Vanguard Group
Air Products and Chemicals
CSL Behring
NC Financial Services Group, Inc
Radian Group Inc
Reed Smith LLP
What's Pennsylvania's Unemployment Rate
The unemployment rate in Pennsylvania is slightly higher than the national average. Here's a simple analysis of the state's job market:
Pennsylvania has an unemployment rate of 4.3%. National average is 3.9%
Pennsylvania's job market has increased by 0.4% over the last year
10 years future job growth is predicted to hit 25.3%. National average is 33.5%
Tip: While moving the home, safety of your belongings is the priority and you need a trustworthy mover at your side. Know the top-rated moving companies in Pennsylvania.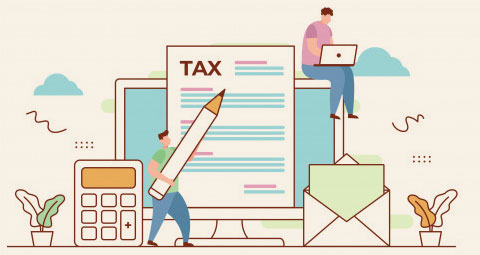 How are taxes like in Pennsylvania?
Will you be paying more or less in taxes if you move to Pennsylvania? If you're considering moving to Pennsylvania, this is one of the key questions you'll most likely ask. Here you'll find the most important information you need about Pennsylvania taxes.
Pennsylvania state income tax is 3.70% flat rate
Pennsylvania local income tax is 0% to 3.87%
Sales tax in Pennsylvania is 6% to 8%
Pennsylvania average effective property tax rate is 1.58%
Pennsylvania gas tax is 58.7 cents per gallon
Pennsylvania diesel tax is 75.2 cents per gallon
What is Pennsylvania most known for?
Pennsylvania is known for so many things and for various reasons. We've selected the key things the state is mostly known for including historical events, landmarks, food, and more.
The Declaration of Independence

The US Declaration of Independence was announced at the Second Continental Congress held at Pennsylvania State House on May 10, 1775. The building was later renamed Independence Hall and is now a UNESCO World Heritage Site.

Snack food capital of the world

Pennsylvania's dairy and livestock production has contributed to making agribusiness one of the prominent industries in the state and transforming it into a hub of snack food and confectioneries. Pennsylvania homes the most number of food manufacturing units in the state and some of the major brands with headquarters and units here include:

Aramark
Herr's
Hershey's
Just Born
Martin's Potato Chips
Musselman's
Philly Pretzel Factory
Sheetz
Utz
Snyder's of Hanover

The Liberty Bell, at the Independence Hall

The Liberty Bell is an iconic symbol of American independence and is now located across the street in the Liberty Bell Center in Independence National Historical Park. The bell that was once placed in Independence Hall has an inscription: "Proclaim Liberty Throughout All the Land Unto All the Inhabitants thereof". It is believed to have rung while reading the United States Declaration of Independence but there is no proof for it.

Pennsylvania is the top mushroom grower in the U.S.

Pennsylvania is the largest producer of mushrooms in the US, the state alone growing 68% of the total mushrooms in the country. Chester County in Pennsylvania alone has more than 50 family-owned commercial mushroom farms operating within 25 miles.

Pennsylvania is home to Philadelphia, a former U.S. capital city

Many people do not remember that Philadelphia, the largest city in Pennsylvania, was once the national capital of the US. Post the adoption of the United States Declaration of Independence in 1776, the city was a major center of political activities and served as the temporary capital between 1790 and 1800 while Washington, D.C., was being built.

Amish America

Pennsylvania is home to the largest Amish settlement in the world and as per the 2020 statistics, 81,500 Amish people live in the state. The Amish community migrated here in the 18th century and primarily speak Pennsylvania German.

Chocolate Capital of USA

Pennsylvania is a major dairy and livestock producer in the country and this contributed to big chocolate and snack companies having factories here. The US chocolate industry is centered in Hershey, a town in Pennsylvania where Mars, Godiva, and Wilbur Chocolate Factory have units.

Some of the popular chocolate companies in Pennsylvania include:

The Hershey Company
Blumenthal Brothers Chocolate Company
D. L. Clark Company
Eclat Chocolate
Frankford Candy & Chocolate Company
Gertrude Hawk Chocolates
Shane Confectionery
Just Born
Whitman's

Cheesesteak Sandwich

Cheesesteak sandwich has roots in Philadelphia, where it was developed in the early 20th century by combining frizzled beef, onions, and cheese in a small loaf of bread. Soon it got popular across the country and is now available in multiple variations, such as chicken cheesesteak, mushroom cheesesteak, cheesesteak hoagie, vegan cheesesteak, and steak Milano.

One of the original thirteen colonies of America.

Pennsylvania is one of the thirteen original founding states of the United States that declared independence and war with the Kingdom of Great Britain on July 4, 1776. The declaration was announced at the Pennsylvania State House which later led to the establishment of the United States of America.

Gettysburg National Military Park Museum

This is a museum dedicated to the American Civil War and displays artifacts including cannons, firearms, and uniforms. Established in 2008, the museum is run by Gettysburg National Military Park, which protects the landscape of the 1863 Battle of Gettysburg. There are also guided tours to the battlefield and Eisenhower National Historic Site.
What are the best Schools & Universities in Pennsylvania
Whether you're moving to Pennsylvania with school-age kids or you're interested in schooling in the state, you'll find a number of prestigious schools.
We've collated a list of the best schools in Pennsylvania to help you get started.