Arizona is famous for its spectacular sunset alongside its stunning landscape. The Grand Canyon state houses 22 national parks and monuments attracting millions of visitors worldwide.
Constantly rated as one of the fastest growing states in the country, Arizona keeps attracting more people as a result of its low crime rate, affordable homes, and booming job market among several other things.
Arizonians are never worried about hurricanes, tornadoes, or earthquakes, and the state has one of the lowest average rainfalls in the United States.
If you're considering moving to Arizona, we created this guide just for you. This guide contains all the key things you need to know about Arizona before making up your mind about moving to the Grand Canyon state.
Low costs of living

The overall cost of living in Arizona is lower than the national average. Housing, groceries, transportation, and healthcare – everything is cheaper in Arizona. You can rent a studio for $701 and a 1-bedroom apartment for approximately $806. A 2-bedroom home would approximately cost $1,011 a month and the average rent for a 3-bedroom house in Arizona is $1,454.

The median home cost in Arizona is $249,300. This is about 18% lower than the national average. However, it needs to be noted that houses cost high in big cities like Phoenix, Tucson, or Surprise.

Sunny climate

Arizona has 300+ days of sunshine and this plays a big role in attracting snowbirds in winter. Arizona has a warm winter and snowfall is hardly heard of. Yuma in Arizona is the sunniest city in the US with more than 4,000 sunlight hours per year and an average of 11 sunny hours per day.

Arizona is pet-friendly

Arizona is highly pet-friendly. Most restaurants and outdoor parks permit pets inside. There are over 900 pet-friendly hotels in the state. Arizona also has hundreds of hiking trails, especially for pets. The state also has strict anti-cruelty laws.

Beautiful scenery and affordable homes

The best part about Arizona is its spectacular topography. There is an abundance of diverse landscapes bursting with natural beauty. From spectacular canyons, and scenic rivers to vast deserts and towering mountains, there is a lot for Arizona to take pride in. Despite the enticing scenic beauty, Arizona is highly affordable to own or rent a home. While you can rent a 2-bedroom house for approximately $1,011, you can own a house for $249,300, which is much lower than the national average.

Growing job market

The economy of Arizona is thriving and as a result, it is easy to find a job in Arizona. As per the latest reports, Arizona's job market is ranked second in the country and the state added about 84,400 jobs last year.

The industries that are flourishing in Arizona are:

Construction
Health care and social assistance
Professional and technical services
Information Technology
Finance and insurance
Manufacturing
Transportation and warehousing

Tip: While moving the home, safety of your belongings is the priority and you need a trustworthy mover at your side. Know the top-rated moving companies in Arizona.

Its home to the Grand Canyon

The Grand Canyon is the landmark of Arizona State. Naturally formed millions of years ago, the Grand Canyon is 277 miles long, up to 18 miles (29 km) wide, and attains a depth of over a mile.

Exciting outdoor activities

There is a lot to explore in Arizona. Always warm, the state does not permit you to sit indoors. Instead, it allures you outside to its unlimited attractions, mostly natural.

Some of the outdoor activities to engage in Arizona are:

Hiking the Havasu Canyon trail
Mountain biking in Prescott
Whitewater rafting Colorado through the Grand Canyon
Off-roading in Sedona
Floating the Salt River
Hot-air ballooning over the Sonoran Desert
Staying on a dude ranch and riding off into the sunset

It's a sports fan haven

With year-round sunny skies and teams for every season, sports in Arizona are always on. Almost every college and university has its clubs that compete in basketball, football, soccer, and ice hockey. The professional cubs are mostly focused in Phoenix. In addition, golf is also taken seriously in Arizona and the state has more than 200 golf courses.

It's a great place for retirement

Arizona is a popular retirement destination and a big share of the population here are above 65. The state is warm and sunny year-round and there are a lot of activities to do in Arizona. The retired income does not come under the tax slab. In addition, the state also has hundreds of clubs for senior people. The cost of living is lower than in many parts of the US and there is a lot to explore in Arizona during the senior years.

Its a tax friendly state

Arizona is highly tax-friendly for retired people. It does not tax social security retirement benefits. And on most other income that is taxed, rates are relatively low - from 2.59% to 4.5%. The state also does not have an estate or inheritance tax, a perk that's quite attractive to retirees.
Pros and Cons of Living in Arizona
The pros and cons of living in the state isn't exactly the same for everyone. What seem to be pros for some will be cons for others. Here are the key pros and cons of moving to Arizona:
| Pros of living in Arizona | Cons of living Arizona |
| --- | --- |
| Great weather | Gas prices are high here |
| Affordable housing | Summer heat is fierce |
| Low cost of living | Transportation and healthcare are expensive |
| Driving is easier | Long stretches of desert |
| Vibrant and diverse cultures | Insects and bugs are everywhere |
| Amazing outdoors | Incomes are relatively low here |
| Enjoy pool parties all year round | Be ready for Dust Storms (Haboobs) |
| Enjoy all types of sports | Public schools aren't so amazing |
| The job market is amazing | Economy is too dependent on real estate and construction |
| Arizona is amazing for road trips | Many sparsely populated areas |
| Great for camping, hiking, biking, and off-road tours | Presence of hard water |
| | High crime rates |
What Are the Best Places to Live in Arizona?
If you're considering moving to Arizona, living in the best places in the state should be among your top priority. So, we've compiled relevant data about the ten best places to live in Arizona to help you get started.
| Place | Population | Median Home Value | Unemployment Rate |
| --- | --- | --- | --- |
| Paradise Valley | 14,215 | $1,505,300 | 1.4% |
| Gilbert | 237,484 | $310,400 | 4.4% |
| Scottsdale | 246,026 | $455,900 | 3.7% |
| Oro Valley | 43,815 | $297,500 | 5.7% |
| Sahuarita | 28,949 | $200,700 | 3.7% |
| Chandler | 248,631 | $285,000 | 4.1% |
| Marana | 43,606 | $242,300 | 4.3% |
| Thatcher | 5,030 | $149,400 | 3.1% |
| Peoria | 164,572 | $248,700 | 5.5% |
| Prescott | 42,068 | $328,000 | 7.1% |
Arizona Cities Moving Guides
What's the Cost of Living in Arizona?
The cost of living in Arizona is fairly competitive compared to other states across the country. Otherwise known for its low cost of living which is now rising gradually as many more people flock to the state.
If you're considering moving to Arizona, here's the average cost of living in the state using a national average of 100:
The average cost of grocery in Arizona is rated 96.1%.
The average cost of healthcare in Arizona is 95.2%.
The average cost of housing in Arizona is rated 107.8%.
The average cost of utilities is rated 102.7%.
The average cost of transportation is 107%.
The average cost of miscellaneous is 95.8.
Overall, the cost of living in Arizona is rated 102%, while the U.S. average is 100. This means the cost of living in Arizona is slightly higher than the U.S. average. Housing is considered the biggest factor in the cost of living index, below is key data about Arizona's rental and real estate market.
Median House Price in Arizona vs USA 2021
Median Rent Price in Arizona vs USA 2021
Cost of Living by Categories in Arizona vs USA 2021
Tip: When you've got a home to move in Arizona, getting the best moving quote will be your goal. Request moving company quotes to save on moving cost.
How Much Does It Cost to Rent A Home in Arizona?
Renting a home can be a great option if you're moving to Arizona. In fact, about 30.4% of people living in Arizona are renters. Similar to several other states across the country, all types of homes are available for rent in Arizona. However, only about 2.5 apartments and houses are open for rent in Arizona.
Here's a simple breakdown of the state's real estate market:
The average rental cost in Arizona is $1,381. The U.S. average is $1,470
Arizona Studio Apartment is $646. The U.S. average is $821
Arizona 1 Bedroom is $783. The U.S. average is $930
Arizona 2 Bedroom is $978. The U.S. average is $1,148
Arizona 3 Bedroom is $1,411. The U.S. average is $1,537
Arizona 4 Bedroom is $ $1,702. The U.S. average is $1791
Is Arizona a good state to live in?
Yes, Arizona is a good state to live in. The state has a warm climate and the economy is highly growing. As a result, the job opportunities are extremely high here, especially in cities like Tucson and Phoenix. Despite the economy thriving, the cost of living is low and you can easily get good accommodation at a low rent. The quality of education is high here and some of the best universities in the US are situated in Arizona.
What are the advantages of living in Arizona?
Arizona is one of the best places to move in. The advantages of living in Arizona are:
The booming economy
Companies pay a good salary
High standard of education
Some of the best universities in the US
Excellent public transport system in cities
Low cost of living
Abundant natural resources
Great outdoor options
Some of the best national parks in the US are here
Amazing food scene
Is Arizona expensive to live in?
No, Arizona is not expensive at all. The cost of living in Arizona is extremely low in comparison with many other states. Despite the economy growing and companies paying good salaries, you will get homes at affordable rent and can even buy one without burning your wallet. Even other expenses in the state are highly affordable.
Is it dangerous to live in Arizona?
As per the FBI, Arizona is relatively a safe state and the violent crime rate is below the national average. Most of the violent crimes that occur in Arizona tend to be centered close to the Mexico border.
The police claim to have brought gang wars and street fights under control and most neighborhoods in big cities are safer than what they had been a decade ago.
Is it healthy to live in Arizona?
Yes, Arizona promises a healthy life as it has the cleanest air in the US. The days are always sunny here and you will be always both mentally and physically healthier. Due to the natural sunlight, there will be no shortage of Vitamin D and you will have a strong immune system, better dental health, and low blood pressure.
While living in Arizona, the chances of depression are also extremely low.
Start Your Moving Quote Now!
Compare upto 6 Moving Quotes and save upto 65% on Your Move.
START MY QUOTE
Are Homes Affordable in Arizona?
If you're moving to Arizona, buying a home in the state is a great idea. However, to help you make the right decision, we collected the most important data about Arizona's real estate market to help you get started:
The median home value in Arizona is $277,574
Arizona home values have increased by 7.5% over the past year
The median list price per square foot in Arizona is $166
The median price of homes currently listed in Arizona is $299,900
The median price of homes that sold in Arizona is $265,800
The median rent price in Arizona is $1,500
Arizona 0.6 homes are foreclosed (per 10,000). The U.S. average is 1.2
Delinquent mortgages in Arizona is 0.7%. The U.S. average is 1.1%
This housing market information gives you a crystal-clear picture of the state real estate market if you're moving to Arizona.
How Is The Job Market In Arizona?
We've compiled key information about the job market in Arizona including the biggest employers, top industries, top career options, and the average amount you're most likely to earn if you're moving to Arizona
Here's a simple summary of Arizona's job market:
The unemployment rate in Arizona is 4.7%. The U.S. average is 3.6%
Arizona's recent job growth is 2.86%. The US job growth is 1.59%
Future job growth in Arizona is predicted at 41.79%. The U.S. is 33.51%
About 5.9% of people in Arizona work from home
Arizona average one-way commute time is 25.1 minutes. U.S. is 26.4 minutes
Top Industries in Arizona
These are the largest industries in the state of Arizona:
Service Industry
Manufacturing Industry
Agriculture
Construction
Manufacturing
Mining industry
Finance and insurance
Healthcare and Social Assistance
Transportation and Warehousing
Information Technology
Top Career Options
If you're considering changing your career after moving to Arizona, we've compiled a list of the leading industries in the state to help you make an informed decision. Here they are:
Miner
Rod Buster
Operations Analyst
Roofer
Cement Mason
Hvac Technician
Helper
Interpreter And Translator
Electrician
Construction Worker
Tip: Often, you feel like calculating the moving cost before you connect with a moving company. To help you, we've got a free moving cost calculator.
Who Are the Biggest Employers in Arizona?
These companies are rated as the biggest employers in Arizona and they cut across various sectors of the state economy. If you're moving to Arizona, knowing who the biggest employers are can help you put the right foot forward. Here they are:
PetSmart
Banner Health
Circle K
ON Semiconductor
Freeport-McMoRan
Sprouts Farmers Market
Amkor Technology
The University of Arizona
Apollo Education Group
Knight Transportation
Ready to start planning your move?
Tell us a little bit about your move and let us make your move simple.
START MY QUOTE
How Much Will You Likely Earn If You Get A Job in Arizona?
While getting a job in Arizona is fairly easy, what's the average amount you're mostly likely to earn in the state? Let's find out.
The median household income of Arizonians is $56,213
The average household income of Arizonians is $77,221
Arizonians Per Capita Income is $29,265
Arizona has 5.3% High Income Households making over $200,000 per year
What is a livable salary in Arizona?
A person in Arizona typically earns around 106,000 USD per year, which helps to lead a decent living. Salaries range from 26,700 USD (lowest average) to 471,000 USD (highest average, the actual maximum salary is higher).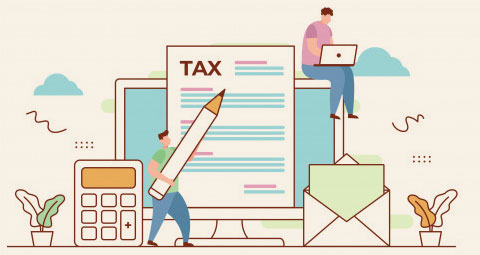 Will You Be Paying More Taxes or Less If You Move to Arizona?
Here's a simple breakdown of taxes in Arizona using data collated from SmartAsset:
Arizona income tax is 2.59% to 4.50%
Arizona sales tax is 5.60% -11.20%
The average effective rate of Arizona property tax is 0.72%
Arizona gas tax is 19 cents per gallon of gasoline,
Arizona taxes 27 cents per gallon of diesel (19 cents for light or exempt cars)
What Is Arizona Most Known For?
Arizona is known for many things. While its practically impossible to list all, we've compiled the key things the state is mostly known for. Here they are:
The Grand Canyon National Park

Often considered as one of the wonders of the world, the 1,217,262-acre Grand Canyon National Park is a UNESCO World Heritage Site. About 6 million people annually visit the national park that is home to a wide range of flora fauna.

Hoover Dam

Situated in the Black Canyon of Colorado River, on the border between Nevada and Arizona, Hoover Dam is a landmark in civil engineering and attracts 7 million tourists every year.

Constant sunshine

Arizona is sunny throughout the year, including winter. The state receives 300+ days of sunlight and this of the major pluses of the state. Those who have the least interest in snow and chilling winter can consider making Arizona the new home.

Desert Botanical Garden

The 140-acre Desert Botanical Garden in Papago Park has more than 50,000 plants and more than 4,000 taxa, one-third of which are native to the area. Desert Botanical Garden has been designated as a Phoenix Point of Pride

Meteor Crater

Also known as Barringer Crater, the 3,900 ft–diameter Meteor Crater is privately owned by the Barringer family and lies at an elevation of 5,640 ft above sea level. It is expected to have formed 50,000 years ago and is now a popular tourist destination in Arizona.

Monument Valley

One of the most photographed points on the earth, Monument valley boasts sandstone masterpieces that tower at heights of 400 to 1,000 feet. With scenic clouds casting shadows in the background, it gives a mystic feeling that has been used by movie makers to portray the Wild West for decades.

Petrified Forest National Park

A 346-square mile national park in Navajo and Apache counties, Petrified Forest National Park is a semi-desert shrub steppe with highly eroded and colorful badlands. The park is home to about 400 species of plants and 200 species of birds. There is a wide range of animals, both large and small, including pronghorns, coyotes, bobcats, deer mice, snakes, and lizards.

Saguaro National Park

The 92,000-acre Saguaro National Park in southeastern Arizona is packed with a wide range of flora and fauna from the Sonoran Desert landscape. There is a 165-mile hiking trail that leads to a sightseeing point. Both cycling and horseback riding are permitted on selected roads and trails.

Phoenix, the fifth-largest city in the U.S.

Phoenix, the largest city in Arizona is also the fifth-most populous city in the US. The city homes many industries dealing with real estate, finance & insurance, manufacturing, healthcare, and retail. In addition, Phoenix is also a center of performing arts. Tourism and cuisine are two other areas that Phoenix is famous for.

Oak Creek Canyon

A river gorge in northern Arizona between Flagstaff and Sedona, Oak Creek Canyon is often referred to as a smaller cousin of the Grand Canyon because of its scenic beauty. The 12-mile long canyon is about 800 - 2,000 feet deep and is now a popular recreation area with many hiking trails.
What are the Best Schools and Universities in Arizona?
These are the best schools in Arizona including elementary, middle, high, colleges and universities.