Cost of Living in Chicago
The cost of living in Chicago is slightly higher than the U.S. average. According to Best Places, Chicago's cost of living is 106.9 using the U.S. average of 100.
Housing is the most significant metric in the cost of living index.
Median House Prices in Chicago
If you're considering buying a home before or after moving to Chicago, we've compiled the most relevant housing information you'll need to make the right decision.
Here's a quick snapshot of Chicago's housing information using data from Zillow:
The median home value in Chicago is $249,152
The median list price per square foot in Chicago is $243
The median price of homes currently listed in Chicago is $329,000
The median price of homes that sold in Chicago is $309,200
Delinquent mortgages in Chicago are 1.3%. It's higher than the U.S. average of 1.1%
Start Your Moving Quote Now!
Compare upto 6 Moving Quotes and save upto 65% on Your Move.
START MY QUOTE
What If You're Interested in Rental Homes in Chicago?
Almost half of the residents in Chicago are renters, 47.8% of the population precisely, according to Best Places. Finding a home to rent in the city isn't too hard. Up to 3.4% of homes and apartments in Chicago are open for rent.
So, what's the average price of renting a home in Chicago? Here they are below using data from Best Places:
The average rental price in Chicago is $ $1,617 The U.S. average is $1,470
A Studio apartment is $996. The U.S. average is $821
A 1-bedroom apartment is $1,137. The U.S. average is $930
A 2-bedroom apartment is $1,320. The U.S. average is $1,148
A 3-bedroom apartment is $1,681. The U.S. average is $1,537
A 4-bedroom apartment is $2,008. The U.S. average is $1,791
What's the Salary and Income Like in Chicago?
Rather than draw a conclusion based on assumptions, we've compiled data using studies from Zip Recruiter.
The average annual pay for hourly rate jobs in Chicago is $44,063
Some annual salaries are as high as $76,777 or as low as $20,474
Most salaries are within $29,686 to $49,648 in Chicago
The median household income in Chicago is $55,198. (Census Bureau)
The Per capita income of residents in Chicago is $34,775 (Census Bureau)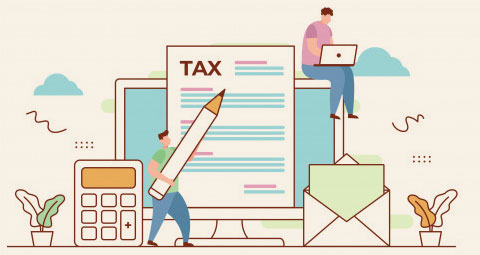 How much are the Taxes in Chicago?
Should you be worried about paying high tax rates if you're moving to Chicago?
The state of Illinois has the second-highest property taxes in the U.S. according to Chicago Curbed. The least joint 2023 sales tax rate for Chicago is 10.25%.
This rate is the sum of all county, city, and state sales tax rates. The state of Illinois current sales tax rate is 6.25%, according to SmartAsset.
Quick Summary of Illinois State Tax
Sales tax: 6.25% - 11%
Property tax: 2.31% average effective rate
Income tax: 4.95% flat rate
Best Things To Do In Chicago
Chicago is a beautiful city with so many attractive and breathtaking outdoor spots. Regardless of your lifestyle, you'll find a lot of things to do in Chicago to have fun.
If you're moving to Chicago, these are some of the best things you can do to have fun in the city:
Go on river and lake cruises
Food Tours
Visit the Art Institute of Chicago
Visit Grant Park
Have fun at the Millennium Park
Explore the Navy Pier
Explore the Chicago Cultural Center
Explore the Wrigley Field
Visit the Maggie Daley Park
Tour the Garfield Park Conservatory
See the breathtaking Shedd Aquarium
Tip: While moving the home, safety of your belongings is the priority and you need a trustworthy mover at your side. Know the top-rated moving companies in Chicago.
How Safe Is Living In Chicago?
Crime rates are part of the most crucial things you'll have to consider if you're moving to Chicago. We've compiled a summary of the crime rates in Chicago using data from Neighborhood Scouts, and Area Vibes:
Crime rates in Chicago are rated among the highest in the entire United States. The city has a crime rate of 43 per one thousand residents.
If you're living in Chicago, the possibility of becoming a victim of either property or violent crime is 1 in 23. In fact, Chicago is rated among the top 100 most dangerous cities to live in the US.
Here are key metrics of how crime rates in Chicago compare to the rest of the U.S.
Crime rates in Chicago are 62% higher than the U.S. average
In Chicago, violent crimes are 164% higher than the U.S. average
Compared to other cities in the U.S. Chicago is 5% safer
Year over year crime rates in Chicago has reduced by 3%
Chicago has one of the highest rates of vehicle theft and property crimes in the U.S.
Top Schools in Chicago, IL
Chicago has some of the top-rated schools across the United States from elementary to colleges. We've compiled the best schools in the city using data from Niche and Great Schools.