Forget about Brooklyn, Seattle, and Portland. Every state has its own incredibly hip communities where food, fashion, art and the nest that people call "home" are ahead of the curve. Some neighborhoods are timeless and continually evolve, and some are still emerging.
It's difficult to nail down what makes a community that's both livable and stimulating to the mind and spirit. By nature, it's almost a moving target. But some of the most consistent characteristics are:
High level of education per capita
Of course, your mileage may vary.
If you're ready to pack up and move on to someplace new, think about one of these 5 established and growing communities that rank high in overall livability: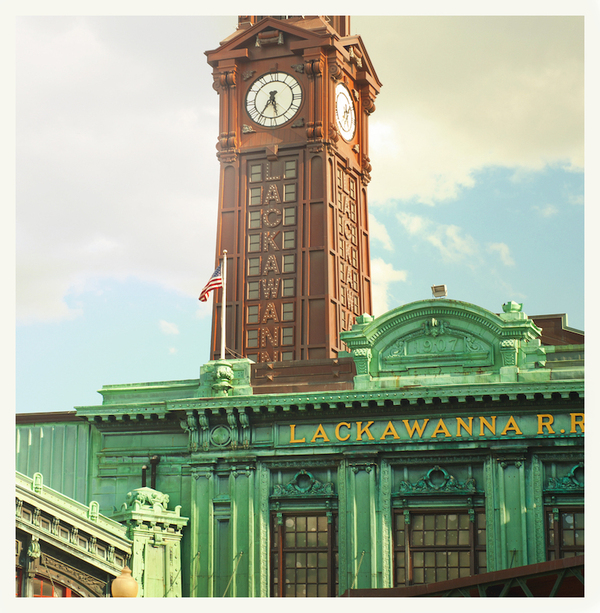 #1: Hoboken, NJ
Hoboken? That's right. This city leans younger than you might imagine, with nearly half of the population under the age of 34. It's an educated community, too. CBS News says that about 3/4 of the residents have a bachelor's degree.
It's got all of the earmarks of a hip location on the rise. It's near enough to Brooklyn to be convenient, but it doesn't (yet) have comparable rents. It's also a prime candidate for gentrification, which is a sign of being on the cusp of discovery.
#2: Auburn, AL
Again, seriously? What's a hip haven doing in Alabama? Thriving, apparently.
Most of the residents polled by CBS declined to confirm or deny whether they believed that Auburn had a certain vibe. But once a label has affixed itself (such as with Portland OR) it begins to lose some of its shine anyway. But it's pedestrian and bike friendly, and that's a good start.
In this town of about 55,404 residents, 41.6 percent are under the age of 34. About 60 percent have a bachelor's degree, and there's reasonable access to both yoga studios and cafes. Any college town is more likely to be a forward-thinking location, which might account for some of Auburn's appeal.
Bike lanes and bike trails
#3: West Des Moines, IA
Honestly, a community doesn't need international acclaim to be hip. In many ways, that's the antithesis. So it shouldn't really be a surprise to learn that West Des Moines has a lot going for it. The economy is better than average, and it's a great location for urban professionals. The population under 34 is about 27 percent, and over half of residents have a bachelor's degree.
The "Silicon Prairie" is starting to feel the shift of gentrification, which has its good and bad points. For now, it's transforming uninhabitable buildings and lackluster businesses into something that's friendlier.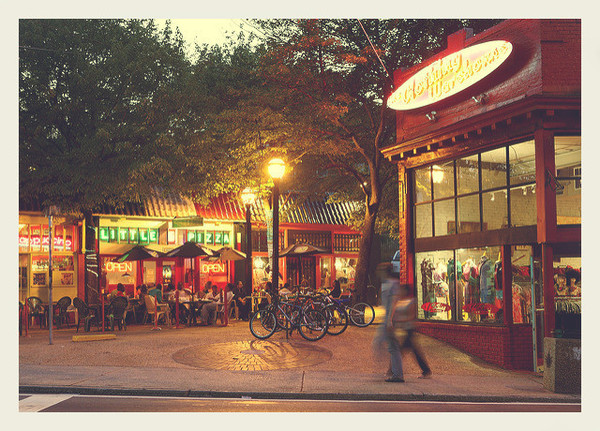 #4: Little Five Points, Atlanta GA
We admit that Little Five Points isn't exactly a discovery. Forbes says that its revitalization started back in the 80s. What's interesting about this bohemian Georgia community is its ability to keep evolving. Not every trendy town can survive an influx of new residents and acclaim, but this area thrives on it.
About 45 percent of residents have a bachelor's degree, and the median age is 34.6. Situated about 3 miles outside Atlanta, this neighborhood is brimming with art culture that's as evergreen as any of its contemporaries in the Pacific Northwest.
Pedestrian and bike friendly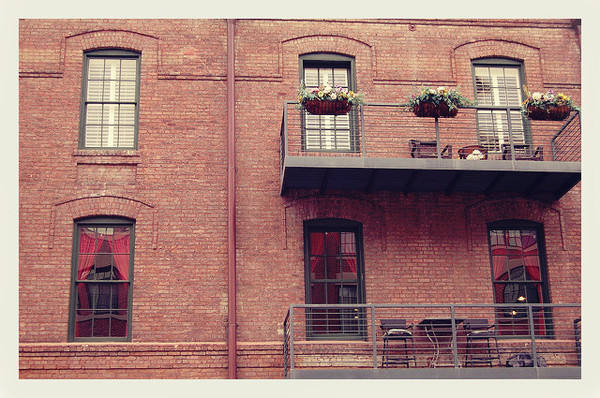 #5: Warehouse District, New Orleans LA
Also known as the Arts District, the heart of downtown NOLA, revitalization got its foot in the door here in the late 1970s. There's lots of food (especially cafes), coffee, gorgeous architecture, and Emeril Bagasse's flagship restaurant holds court in an unassuming brick building painted red.
Over 70 percent of Warehouse District residents have a bachelor's degree, and it's known for its rich and vibrant arts culture. On any given day, you might find almost anything on the street or inside one of its galleries.
Cafes/coffee (everywhere)
You can't put all of the ingredients for a hip, inspiring and intellectually stimulating community into a cocktail shaker and pour out a neighborhood where people want to work and live. Unfortunately, it doesn't work that way. If it did, you can bet that developers would build and market a series of them in every state. But that would miss the whole point.
There's a great deal of chemistry to these communities that can't be quantified or defined. In fact, it's a lot like love. You can't really explain why they're special, they just are. And that's part of what makes living in them such a joy. It's the thrill of the score and the discovery, at least on some level, of something that hasn't yet hit the rest of the country's radar.
Think about what you find fulfilling in a community. Does a vibrant and culturally diverse neighborhood sound like home? Do you love old architecture and don't mind a bit of trendy shabbiness? How important is biking or walking to work and leisure activities? Are you a foodie who loathes the very sight of burger chains?
Your markers will be different from someone else's, but you'll probably find some similarities, too. That's where you'll find your tribe. And once you do, Mover Junction will be at the ready to help you pack up, move out and settle into your new home.
The moving companies that we connect with can help you relocate to a hip, new neighborhood across town or all the way across the country. They're pre-vetted, which saves you some legwork. And we'll stick with you every step of the way until your move is complete. Visit moverjunction.com and learn about all of the ways that we help your move go smoothly and pain free.
Image Credits:
Warehouse District New Orleans, by Shubert Ciencia, via Flickr Creative Commons.
Little Five Points, by Pawel Loj, via Flickr Creative Commons.