You've spent weeks or even months planning the big move, and the day is creeping up fast. Are you forgetting anything? Probably, at least if you're like most people. There's always something to take you by surprise, but a lot of it is manageable if you think ahead.
One important way to help your movers is by labeling rooms so they'll know where boxes belong. You can number boxes and rooms accordingly, or label them with names such as "Susie's bedroom" or "Office." Just be sure they coordinate, and you'll spend less time answering questions.
But here are a few things that should take care of before the first box arrives:
Change Your Address with the Post Office
You'll have time to reach out to everyone you know later. Before you move into your new home, fill out a change of address form with the post office, and your mail forwarding will take effect right away.
If there's critical mail heading your way, contact those people or organizations directly with your new address. Aside from that, the U.S.P.S. will handle forwarding for 1 year, and you can fill out the necessary forms online for the tiny fee of $1.05.
Take Photos in Every Room and Do a Walk Through
If you're a renter, you'll one day want your deposit back. That's why it's so important to document the exact condition of the home you're moving into before the first box arrives.
Take digital photos of the home, capturing everything that's right, but particularly anything that's wrong. If there's a loose cabinet door or scratch on the bathroom sink, photos will prove they were there at move in. Ask your new landlord to go on the walk through with you. If he doesn't use a checklist, you can print and use one like this PDF file.
Do a Thorough Cleaning Before Belongings Arrive
You know that you left your former home in great shape, but you won't know what you're moving into until you're living there. The counter tops might look clean, but are they sanitary? What about the bathroom and flooring?
Best case scenario, Realty Times says you should hire a professional service. If not, remember these important areas:
Top of ceiling fans and doors
HVAC filter (Replace or wash it, as necessary)
Bathrooms, all surfaces including shower curtain rod
Carpets (deep cleaning is best)
Kitchen, all surfaces, inside and out, behind and under appliances too
Inside closets where someone else's shoes have been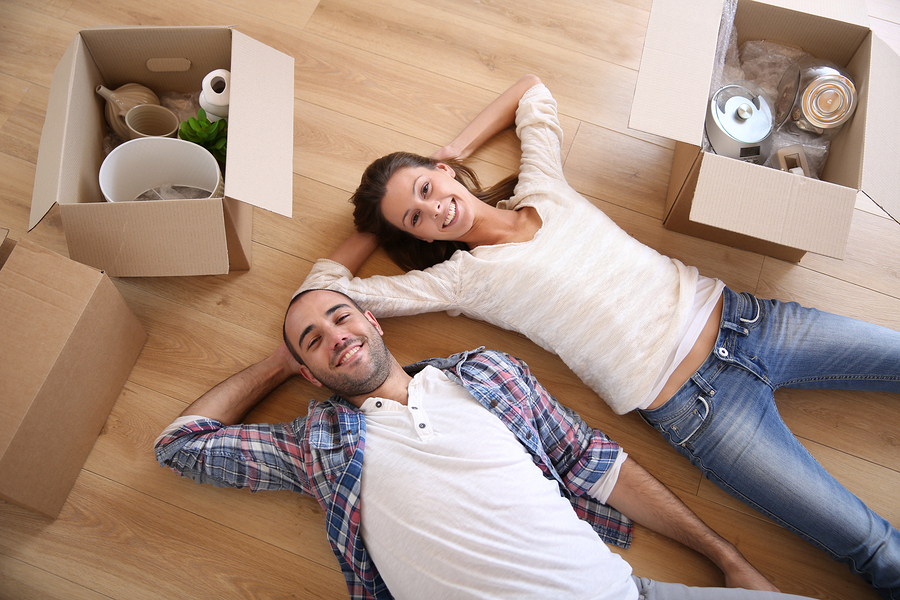 Pack a First-Night and Move-in Box
When you first arrive at your new home, your belongings might be in tow. Then again, they might be a day or so behind. To play it safe, pack and carry with you a box that contains some of these items that you might need in the meantime:
Soap and other toiletries
Snacks and breakfast items
Another important box to have handy is packed with items to help set up your new home. You might need some or all of the following:
Wire cutter and wire nuts for electronics
Have All of Your Services Turned On
Check with local services to determine whether a deposit is required, and schedule appointments to have all of them transferred to your name or turned on. If you forgot to shut off utilities at your former home, now is the time to handle that.
You'll want access to everything when you arrive, so talk with the electric, water, gas, cable and Internet providers several days before you move in. Some can be turned on in your absence, but others might require you to meet the installer in person.
Moving in can be just as stressful as moving out, but it's usually a bit more pleasant once you're there. While unpacking and setting up your new house is a time-consuming job, there's less of a deadline involved because you're already home. Some boxes can sit and wait until you're ready.
If you haven't decided on a moving company yet, Mover Junction can help connect you with the right one. Request a moving company quote from at least three professionals and find the right one for your job.