Moving to a new home is difficult enough, but leaving old friends behind makes it a bit tougher. Without your old social network nearby, you might find yourself feeling isolated, which is a cycle that can repeat itself and grow bigger every day. So it's time to get out there and meet your new neighbors!
Easier said than done, right? Not necessarily. The old fashioned Welcome Wagon might not be in effect anymore, so you probably won't open your door to find a basket of goodies. But you've made friends before, and you can make new ones again. Who knows? You might find your best friend for life living in the house just next door.
Here are 10 ideas that can help you meet your new neighbors:
#1: Make it Easy for Your New Neighbors
Everyone in the neighborhood knows that you've just moved in. It's not that they're nosy (ok, maybe some of them are), but it's hard to miss a moving van in the driveway and new faces coming and going. Now is the time to be as approachable as possible.
Smile when you see a neighbor, and let them know that you're open to the idea of meeting them. Sit on the front porch when you can, suggests Trulia, work in the yard and generally make it easy for curious folks in the house next door to take a minute and at least exchange names. That sets the foundation.
#2: Do What the Locals Do
Where does everyone in your new town go on a Friday night? Where do they shop on Saturdays, and how do they unwind on a Sunday afternoon? When you're new in town, it's smart to act like a local, or at least go to the places where they go.
Some communities are big on certain activities. Maybe everyone heads to the beach or the lake in their downtime. And maybe there's a coffee bar where people meet on the weekend. Find out where the locals go to see and be seen.
#3: Be the First to Say Hello
If you wait for someone in your new neighborhood to make the first move, you might be disappointed. Perhaps it's not that they're rude, but they might think that you're not especially friendly. Everyone sizes each other up when a new person moves in down the block. So take that step and be the first one to say, "Hello!"
If you're brave enough, march right up to a neighbor who's outside, maybe doing yard work or washing the car. Just introduce yourself, and make it short and sweet. Your neighbors might not want to intrude while you're in the midst of unpacking boxes. So if you take the initiative, you could spark a friendship.
#4: Accept Invitations That Come Your Way
If you want to meet the neighbors, whatever you do don't turn down an invitation. Unless, of course, it's for dinner at a steak house and you're vegan. Everyone has their limitations.
But when someone on your street invites you to a barbecue, softball game or even a drink after work, do your best to accept if you can. And if you can't, because you might have another obligation, offer up an invitation of your own. That way, the neighbor won't think that she's getting the old heave-ho.
#5: Send Some Invitations of Your Own
You probably won't be up to a house full of visitors immediately. But once things settle down, why not host a meet-and-greet at your home? Make up invitations and distribute them through the neighborhood, if you're brave. If you're not, invite the people you've met and let them know that it's OK to bring a friend.
Hosting an open house or cookout is the equivalent of extending a major hand of friendship. You don't have to become great friends with everyone who shows up. But it will be nice to become better acquainted with your neighbors.
#6: Become Active in the Community
Most communities have a host of opportunities for becoming involved. There might be a local school that needs volunteers once in a while, or maybe a community organization could use a helping hand.
If you're not sure where to begin, check with the local chamber of commerce. They'll have information about organizations in your area, some of which might be clubs that you'd like to join.
#7: Start Networking
Not every neighborhood is conducive to making friends in every house. But chances are, you will meet at least one person or family with whom you have something in common. That's a good place to start, and you can network from there.
You don't have to restrict your acclimation into the community to only your street. Your new friend has friends, and those friends do, too. Through them, your circle can grow.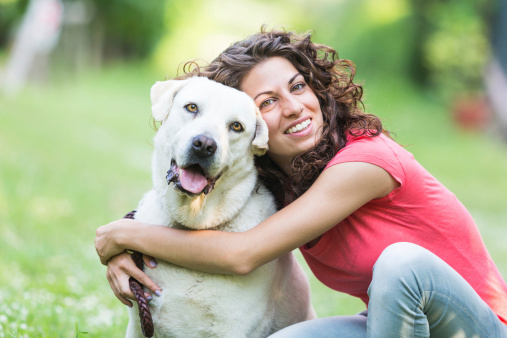 #8: Take Your Dog for a Walk
Is there anything more irresistible than an adorable dog going for a walk? Some people aren't crazy about dogs, but many people are. And that's especially true if your community has a dog-friendly part.
When you go for a walk with your dog, some people will naturally gravitate to you. And to him, of course. But Apartment Guide says that's a perfect time to make an acquaintance. Chances are, you'll see the same person again on another walk.
#9: Take Classes at a College or Gym
If you're interested in feeding your brain and making friends at the same time, think about taking a class at a local community college. You don't have to enroll in a degree program. And many smaller colleges offer classes on topics such as creative writing and certain crafts such as woodworking or upholstery. That's a great way to meet people in your area who share similar interests.
A gym is another opportunity to make friends. Take a yoga class or maybe martial arts. Running on a treadmill might not be the best time to strike up a conversation. But in a class setting, you'll have more opportunity, even if it's just before and after a session.
#10: Take Advantage of Play Dates for the Kids
Take the kids to the park, and chances are you'll see other moms and dads doing the same. Kids are natural magnets for other kids, and where they go so do their parents. When they play well together, it's a natural progression for parents to become friendly, too.
After you're familiar with a parent or two, think about arranging play dates and outings. The kids will always have fun. But the grown-ups will also have a little time to socialize.
Settling into a new neighborhood isn't easy. If you've moved to an entirely new area, you might feel like you'll never be part of the new community. But if you put yourself out there and make the effort, chances are you'll be rewarded with at least one new good friend.
It takes time, and you shouldn't expect your neighbors to make all of the effort. You don't have to bake a batch of cookies and show up on someone's doorstep. Just be friendly and approachable, and take opportunities where they arise. This time next year, you'll be an official local.
Still gearing up for the big relocation? Let Mover Junction help you find the right moving company, and it will be smooth sailing. Request a moving quote today.