Stephan Baldwin is the Director of Business Development for Assisted Living Center, an online resource for aging care communities.
Moving can be an exciting but also stressful time for anybody, especially seniors. Mature adults have a particularly difficult time for several reasons. Many lack the strength to carry heavy objects, specifically furniture.
There is also an emotional toll for seniors leaving a home they've lived in for years, raised a family in, and where they created a lifetime worth of memories. For many of these seniors, they are downsizing to a smaller apartment at an assisted living community.
This moving guide will help caregivers properly plan and move their older loved ones.
Planning the Move
The first thing to take care of is a moving date. Don't underestimate the amount of time you will need, as there are always issues that may arise for which you did not account. Thirty days should be the absolute minimum to give yourself, but the longer, the better.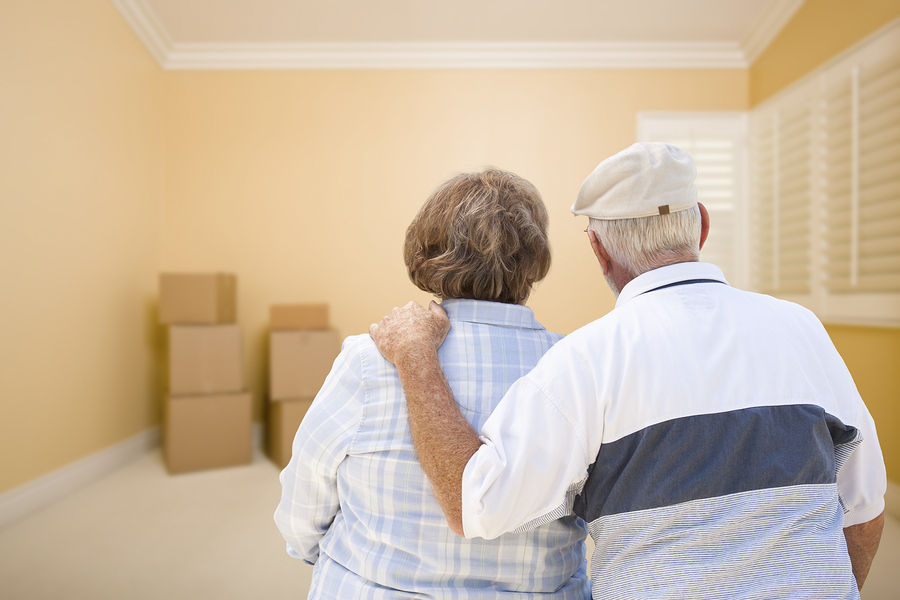 Who will do the actual moving? Most seniors are no longer physically able to pack and move furniture and other items. In best-case scenarios, there are plenty of younger family members who can dedicate the time to assist in the move. Unfortunately, due to busy schedules, adult children who have moved to another state, or other reasons, this may not be a viable plan. Hiring a moving company will cost extra, but the time, effort, and stress you save is more than worth it.
Safety during a move is vital to keep in mind when moving. Identify theft is probably the last thing on your mind during a move, but mail that gets left behind before the address forwarding kicks in can be ripe for thieves to steal.
What to Pack
In a traditional move, people can just pack everything and figure out what stays and goes after they settle into their new home. Since moving into an assisted living community almost always means downsizing to a smaller living space, careful organization of what to keep and what has to go must be taken care of in advance.
It's important that their new living space feels familiar to them; favorite books, pictures, and decor should help recreate their environment, but you do want to avoid clutter. What size is the new living space in square footage? How much stuff can be kept?
Once you have an idea, organize three piles: keep, needs to go, and undecided. There are options for anything they won't take with them, but don't want to discard because the item is too nice to throw out or holds sentimental value.
The first is to gift all the things you would like to keep in the family. When my grandmother moved after my grandfather passed, she gave me his antique fly-fishing rod and reel, knowing how much I enjoyed fishing. She had no use for it herself, but couldn't bring herself to just throw it away. It's something I really appreciated and still have.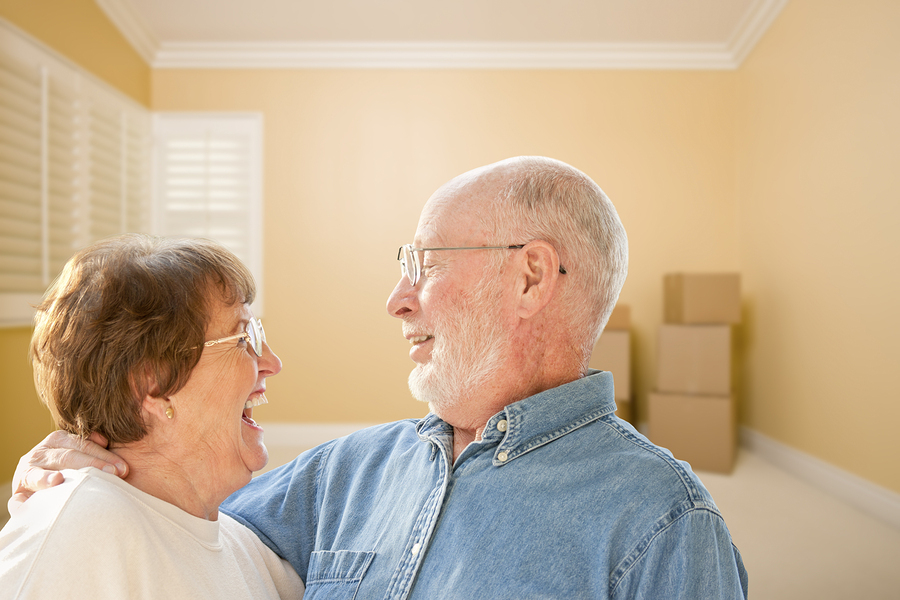 All other items can be donated to Goodwill or sold. If you choose to sell items, there are better options than holding a garage sale. Save time and get more money for each item by selling them online. The two most popular ways are Craigslist and local "yard sale" pages on Facebook.
Make sure all the basics are covered for their new living space for the "items to keep" pile. Here is a list of common things seniors take with them to assisted living communities:
Sofa and chairs
Coffee and end tables
Nightstand and lamps
Picture frames, artwork
Clock
Flower vases
Casual clothing
Pajamas
Sweaters
Jackets
One or two formal outfits
Toiletries
Creating a Comfortable Environment
It may be tempting to replace an old, worn area rug or a favorite chair with a sagging cushion, but it's more important that the new environment feels as close to home as possible. It's even better if you can arrange the furniture in a way that's familiar. If the nightstand and lamp was on the right side of the bed, maintain this in the new living space.
If there's doubt about whether to take or leave some of the items, it may be necessary to hold on to these items until after your loved one has moved in. Considering a storage unit or POD until you decide what to do with the remaining items is a temporary solution. It's common to move in and realize a month later that a book or picture that wasn't originally planned for is missed or needed. Even if it's a book they may never read again, just having it on the coffee table can make it feel like home.
It may not seem like much, but it can make a huge difference, especially if your loved one is beginning to suffer from Alzheimer's. Creating recognizable scenery can help prevent confusion as dementia progresses and avoid a situation where they may wander off due to confusion about their surroundings.
While an ounce of prevention is worth a pound of cure, it is likely that one or two things get overlooked no matter how much planning you do. Remember to stay calm; it's important that your elderly loved one not feel like a burden, and you and your family members will preserve strong, happy family ties.
Looking for dependable movers that care? Request a moving quote.