Lorena Brockman is a blogger for JennsBlahBlahBlog.com and has notable know-how in blogging, relocation, and has been deemed "Greatest Auntie Ever" by many. To learn more about Lorena, visit her company's blog at JennsBlahBlahBlog.com.
Just like any big event, moving requires planning. There are tons of details that need to be in place and it can be devastating if something important is overlooked. Sitting down and creating a step-by-step playbook before you move can help prevent unnecessary stress or problems.
Following are five plans you should have in place before you move. Planning for everything makes it possible to handle anything.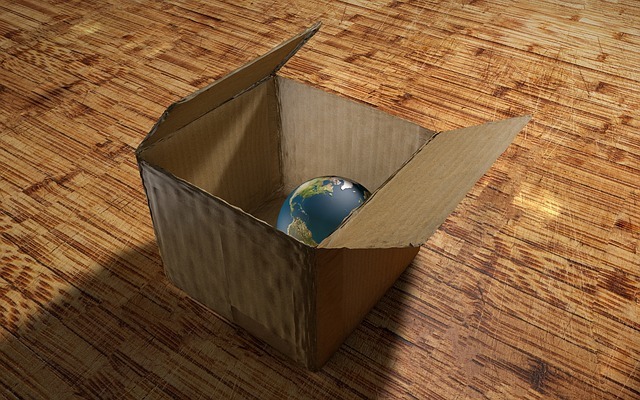 1. Organize and Inventory
Heading to a new place means that your stuff may or may not fit. Now is the time to start inventories for all your belongings and to organize what will go with you. While listing all your belongings, you'll more than likely come across things you no longer need. Toss them onto a sale or donation list.
When it comes to furniture, it's smart to find a floor plan of the new home. Sketch out the best way to fit all your large furniture items first and then work in the smaller pieces. This helps when moving everything because you'll know the layout and what needs to be moved in first.
2. Go on a Diet
Planning to move calls for quite a bit of downsizing; that includes edible items. A month before your move, plan weekly menus that include all the food currently in your kitchen. Vow not to hit the grocery store for any additional items. Of course, if you absolutely need something, only buy what you'll consume in the time you have left before the move. It's likely that you'll save some time without having to pack all the food, you'll save money by avoiding spoiled foods, and it can give you a chance to get creative with your meals.
3. Packing, Loading, and Unloading
Are you going to pack your own belongings? If so, start packing smart. Stow things that are used the least: photo albums, extra blankets (great for packing), movies, and whatever else won't be missed during the early stages of the move. Next, keep essentials with you or in boxes that are packed last; that way they will be the first to be unloaded and unpacked. Some essentials would be toothbrushes, towels, medications, snacks, water, and a few dishes and cups. What you keep out depends on what your family will need during the move.
4. Important Information
When moving day comes along, you don't want to suddenly realize that your address wasn't changed properly or critical documents were lost in the move. Be sure to take care of all your business, personal, school, and medical documents. Birth certificates, social security cards, insurance policies, and other important documents should be kept together and either locked up in a safe place or kept with you during the process. Also, be sure that you change your address through the post office and verify that it was completed correctly. Then, change your address through your credit card company, bank accounts, doctors' offices, and the school records department to be sure all your information will be updated for the move.
5. Research Estimates
Packing your home and moving yourself can save some money, but it's a very difficult process. A couple months before you start packing for the relocation, research moving companies and acquire a list of cost estimates. Read reviews and customer comments about the companies and ask for background information on the movers that will be moving and packing your home. You want to be sure the people in charge of relocating your family aren't going to take advantage of you by stealing your account numbers or your belongings. Also, with children and pets around, you want to be sure that the movers are not a danger to the most precious cargo.
Packing up and moving to another home is a huge step and can cause a lot of stress. With these plans in place and plenty of time to get your move ready and completed, you'll help to reduce the stress and the chances of problems arising.
Request a quote today to get started on your moving plans.