What's so special about a cardboard boxes? Not much, at least not if you stick with the plain ones that everyone uses. For moving from one home to another, you'll probably need an assortment. The common, single-wall corrugated style comes in a lot of different sizes. There's the classic small, medium, large and extra large box dimensions, and you've probably owned a lot of them.
But what about packing up that odd-size artistic creation or the lamp that you inherited from your great aunt Martha? That's where specialty boxes come in to help you pack up belongings that require special protection or support.
Kitchen Boxes
Just about everything in your kitchen weighs a lot. A single plate isn't heavy, but a box packed full of them is. The same applies to glassware, pots and pans and especially small appliances. That's why kitchen boxes are important for packing up the busiest room in the house.
Kitchen boxes are extra reinforced. Some of them have walls that are three or for layers thick, and most have built-in rigid cardboard support on the bottom to help prevent the bottom from breaking loose. They're not just good for the kitchen, either. You can pack up anything that's heavy, such as hand tools and electronics, and not worry about the box falling apart or the items inside being crushed.
Wardrobe Containers
How many steps does it take to remove clothing from closets and eventually put them into boxes? If you use a cardboard wardrobe container, there's only one. Of course, clothing is fine when folded and packed in a plain cardboard box. Even if it gets crushed on the truck, nothing inside is likely to suffer any damage. But a wardrobe makes it so much easier.
A cardboard wardrobe is tall, heavy and has a metal hanging rod mounted inside near the top. Instead of pulling clothes from the closet, taking them off hanger and folding them, just transfer everything on the hanger from the closet to the box. Simple as that.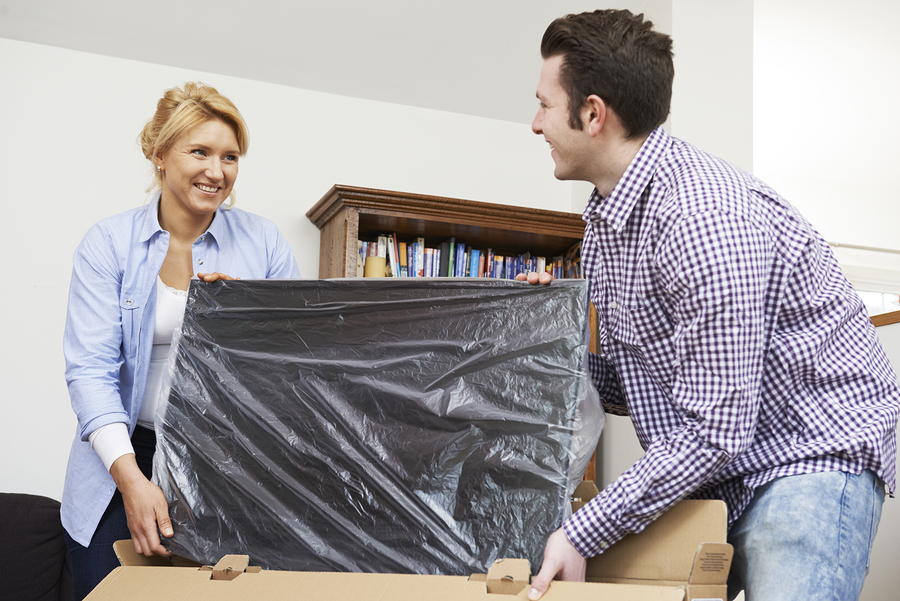 Flat Screen TV Cartons
Some things in your home need an extra level of care. Expensive flat screen television sets fall into that category. It's not easy to pack a TV. Some people wrap them in blankets and hope for the best. Some try to build a container that fits, but there's no guarantee that it will hold up. But flat screen television boxes are made for the purpose.
The box that protects your expensive TV has a rigid, sturdy three- or four-wall fabrication, which helps make carrying it easier. It also protects the set from being banged up or crushed. Use special padding such as foam, inside and your favorite electronic device will make the trip safe and sound.
Picture and Mirror Boxes
Similar to a flat screen TV box, containers for artwork and mirrors have special reinforcements and a special shape. They also customize to fit whatever you need to pack. They're tall, flat and relatively thin to keep what's inside from shifting around.
Picture and mirror boxes work differently from others. Instead of opening one end and sliding a painting inside, you'll use two pieces that slide together. Fit the picture or mirror into a cardboard sleeve, and slide it into the accompanying sleeve that forms the other half of the container. Large or small, your box adjusts to fit snugly and protect framed items of almost any size.
The humble cardboard box isn't really humble when you consider just how many different kinds are available. But they're also not cheap. New packing materials typically cost a few hundred dollars, unless you pick up castoffs from a local store. For some people, a better way is to let a moving company handle all of the packing for you.
Are you getting ready to move to a new home? Mover Junction can help you Find a moving company that will move your belongings whether they're the ones who packed them or not.