You've gotten moving quotes online, picked the best one, and now you're set for moving day. But then you get a big surprise: The mover suddenly balks at the dollar amount from your online estimate. What happened? Is this mover a scam artist? Can you hold him to the agreement?
Most reputable movers are very cautious about making promises that they can't keep. Probably at the top of this list is offering an ironclad online quote. For that reason, chances are you'll see up front that a moving quote is only an estimate. For a final quote, Angie's List says you'll need an in-person visit to confirm all of the details.
Here's why, and how you can help get your estimate closer to reality.
Movers Sometimes Speak a Different Language
No, this doesn't mean that there will be a communication barrier. It does mean that a large table or a small sofa might mean completely different things to you than they do to a moving company.
Movers handle personal belongings every day. Because of that, they have a more standard way of accounting for the items they'll move. Truck space is limited. If movers arrive on moving day to find that your large table is actually enormous and the small sofa could seat 6 adults, the space they've allocated for your belongings won't be sufficient.
Some Moves Require Special Equipment
You've conveyed to the mover that you have a steep flight of stairs. And your grandmother's china cabinet will need some padding on the glass, too. But in person, the stairs are impassible without special moving equipment, and the china cabinet's glass isn't stable.
As with describing the dimensions of furniture and the volume of your belongings, the site where movers will work is also interpreted a bit differently by professionals. If a staircase is unsafe without a special dolly, that's additional equipment. And if the china cabinet is up that flight of stairs, that makes the work more delicate.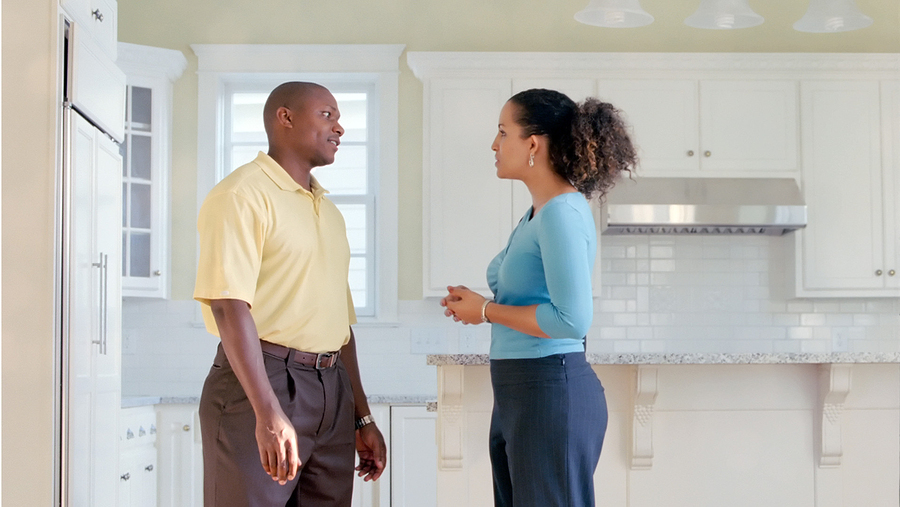 The Site Might be Challenging
Maybe you've trekked up and down the front steps a thousand times, but never while carrying a bed frame or dining table. And perhaps you've brought in a bookcase that you assembled later, but never thought about how to move it back out the front door one day.
Your home might pose special challenges that can't be accurately described for an online moving quote. Certain issues can add time to the moving company's estimate, and it can also make the work more dangerous for the crew.
The quote that you receive online is only an estimate, at least for the majority of reputable movers. But that shouldn't take you by surprise once you're actively sourcing quotes. Most movers go to great lengths to ensure that customers understand that an in-person evaluation will be necessary before the estimate becomes a quote in force.
Meeting the moving company representative is also good for you. That gives you the opportunity to ask for and review credentials and get a feel for the company.
Sometimes a move costs more in the long run, and sometimes it costs less than expected. It all depends on how close your idea of the move matches the company's. Mover Junction can help you request a moving quote from pre-screened, reliable movers. They'll meet with you in person and provide a solid, binding quote for no surprises later.