Moving day comes with so many different types of stress, and you're probably confident that you'll forget a thing or two. But one thing that you should remember is to be kind to your mover. It's worth it.
You don't have to roll out the red carpet or order in a catered lunch. Kindness is more about being considerate, and sometimes consideration takes a little planning. Here's how you can make the life of your movers nicer, and prove yourself to be a Grade-A client in the process.
Give Rover and Fifi a Play Date
Your dog and cat live there, too, but they'll be in the way when your movers arrive. They might also be afraid of so much activity and strange faces moving around your home. Do yourself and your pets a favor and set them up with a play date on the day of your move.
If a friend can take your pets for the day, that's perfect. If not, check with a local kennel or doggie daycare. If all else fails, move your pets to the backyard (where possible), or at least contain them in one room until the job is done.
Move Your Vehicle
The moving truck will need a place to park. And chances are, your vehicle has the best spot for accessing your home. So relocate your vehicle before the movers arrive and give them a more convenient place to park.
Also, remember not to block your neighbor's driveway or take their spot. You might have to park farther away than you'd like. But even though you might never see these neighbors again, the polite thing to do is cause as little disruption to their lives as possible.
Have Everything Ready to Go
Imagine that you are a mover. And now imagine that you've arrived to load up a client's belongings, but she isn't finished packing yet. Yikes! Don't be that kind of client. Get all of your packing done well before moving day. While you're at it, clear your packing supplies out of the way so they can move around freely.
Likewise, pack everything carefully and secure the boxes with plenty of packing tape. Masking tape won't work and will peel off quickly. The last thing that you or your movers want is for the bottom to bust out from a box that contains, or contained, your very best china.
Stay Out of the Movers' Way
Once you have decided on a mover, you should feel confident that they'll handle all of your belongings with care. If you're not that comfortable, you might have hired the wrong mover. It's important to stay out of their way while they work, so it's also important to hire movers that you can trust.
Some people like to go shopping or out to lunch while the movers work. Maybe go take in a movie. If your moving company is comfortable with that, it's a good idea and will help take your mind off some of the stress. If not, at least don't hover. Give them plenty of space to work and remove any obstacles, including that literal welcome mat by the front door.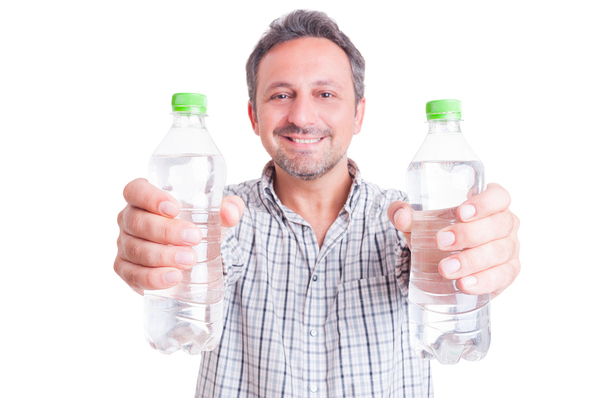 Offer Them Something Cool to Drink
Moving is hard work. It doesn't matter if it's January in Massachusetts or August in Mississippi, there will come a time when the people working in your home need something to drink. They'll probably bring a cooler with drinks of their own. But the polite thing to do is offer them a bottle of water.
And a word about non-bottled drinks: they're not a good idea. Cups get knocked over, and then they'll either become more trash for you to throw away or you'll need to wash and re-pack them. With a bottled drink, workers can carry them along after the job is done.
Don't Forget to Tip!
One of the most important etiquette points for movers is the tip. Don't feel too bad if you didn't know that tipping is standard. Just be glad that you found out before, and not after the move.
Moving Tips recommends tipping $10 to $20 per person if yours is a smaller, local move. For major moves that involve a larger household, you can tip as much as $30 or $40 per person. But $20 is about average. And always tip the movers and thank them personally; don't give the foreman all of the tip money and expect him to divvy it up.
Movers have a very hard job. There's a reason why you didn't want to tackle it yourself. They'll carefully move all of your belongings from your home to the truck, secure them so they'll make the trip without damage, and then offload everything at your new home. Meanwhile, you'll preserve all of your back muscles. That, alone, makes hiring a moving company worth it.
Remember that while it's all in a day's work for them, everyone wants to feel appreciated on the job and no one wants to encounter unnecessary inconveniences. That's what being prepared for your movers can do.
Finding the right mover makes all the difference. It can help you relax, and take a lot of the unavoidable stress in stride. That's why Mover Junction offers the tools that help connect you with the best company for your move.
Get a moving company quote today and see how simple partnering with the right company can really be.