How to Research Crime Stats for Your New Place? You've unpacked your stuff, the house is great, the lawn is perfect and your kids' school seems like one of the best. Unfortunately, that's worst possible time to learn that your neighborhood is unsafe.
No neighborhood is 100 percent crime-free, but some are certainly sketchier than others. Luckily, there are a few very simple steps that you can take before committing to a house that will reveal more of its true colors.
Steps to Research Crime Stats For Your New Place
Drive Through the Neighborhood
You might only view a house once or twice before ending up at the closing table. And oftentimes, tours happen in the middle of the day, often on a weekday. What happens after dark and on weekends are details that you won't find out until you move in unless you take a drive through the neighborhood.
What you should look for: Ample street lights after dark, proximity of police and other emergency responders, community watch signs, great schools.
What you should worry about: obvious suspicious activity; ramped up traffic; streets, parks and sidewalks in disrepair (this could mean financial trouble for the area); numerous vacant homes for sale or rent. It could be best way to make observation and research crime stats.
Get a moving company quote from Mover Junction today.
Make a Habit of Catching Local News Online
Unless you're only moving across town, you won't have the luxury of hearing about crimes in the area on the radio or TV. Fortunately, the Internet makes that a lot easier. Most local news stations have websites where you can check news headlines regularly.
What you should look for: positive police presence, "good news" stories, fun and interesting community activities.
What you should worry about: a disproportionate amount of crime stories, city financial problems, issues with local public schools, local health and well being risks (such as air pollution, industrial waste).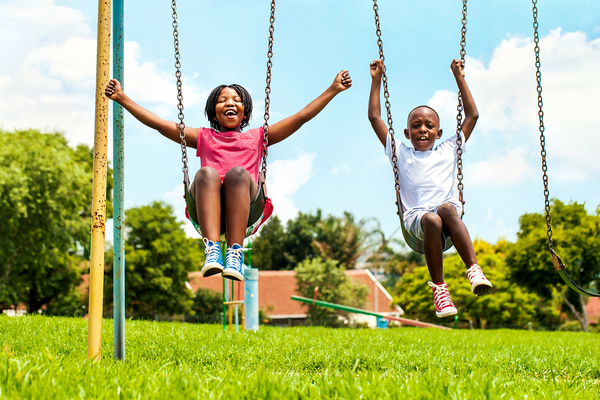 Check out Community Watchdog Websites
A number of background check and crime statistics exist for both nationwide and local searches. Some police departments operate public-access databases, and some community watchdog websites let you home in on whether dangerous criminals might be living down the block. Here are a few of them:
What if the New Neighborhood Isn't Really Safe?
The most adorable house that you've ever seen might very well be situated in a not-so-nice neighborhood. If you discover high crime rates before you're under contract, you can easily move along to a safer one and continue the search for a new home. But if you discover safety concerns after you move in, here are some steps to help you stay safer in your new home.
Install a security system and teach everyone in the house how to use it. Contrary to the two very different schools of thought that most crime happens at night or during the day, the U.S. Department of Justice shows that crimes happen throughout the day, with a noticeable dip around 6 a.m. After 6 a.m., crime rates steadily increase throughout the day, peaking between noon and 3 p.m. for juveniles and around 9 p.m. for adults.
Install security lighting.
Join the Neighborhood Watch program or start one.
Teach children about safety and awareness. The National Crime Prevention Council has numerous resources featuring McGruff the Crime Dog to help children learn about safety without instilling unnecessary fear.
Neighborhood crime is scary stuff to think about. But don't buy into all of the stories that you might see on social media that make crime seem like it's out of control. The reality is that violent crimes are becoming less common, not more so. It's just easier for one story to go viral than it was a decade or two ago. At least that's what National Review says.
Everyone wants to live in a safe neighborhood where kids can play and property isn't at risk. But no neighborhood, not even the most upscale gated community, is 100 percent crime proof. Do your homework and build safe habits and your new house can feel like home in no time.
Are you ready to make the big move? Visit moverjunction.com and get a quote from a safe, reputable moving professional.
Congratulations, Now You can easily research crime stats.