Background checks aren't as difficult to perform as they once were. More information is available to the average consumer now than almost ever before. And you can access much of it for free.
The important thing is to check out your mover before you allow them into your home. That applies to a big moving company as well as a mover that you find on Craigslist. It only takes a little time commitment and can save you a lot of grief.
Here's why it's so important:
#1: Catch Criminals Before They Catch You
Most movers are completely above-board and have a great reputation. But there's always one in the barrel to spoil the whole lot. Unfortunately, a criminal can spoil a lot more than just your day.
A criminal background check can protect you, your family and your worldly goods from an intruder posing as a mover. But every state has its own regulations about accusing those records.
The Equal Opportunity Employer Commission (EOEC) recommends checking with your local courthouse, law enforcement agencies, watch list registries (such as for registered offenders), state criminal repositories and the FBI's Interstate Identification Index. You can find numerous relevant links that help at the EOEC website.
Visit moverjunction.com and find a good mover with a great reputation.
#2: Learn About Sketchy Business Practices
Not every bad mover is a criminal. Some of them just do a poor job and have unsavory business ethics. This is where a Better Business Bureau (BBB) and Angie's List check really comes in handy.
The BBB lists businesses that are either registered or who have had complaints lodged against them. Not every business registers, so it's not an all-inclusive database of info. But if there has been a substantial complaint, you're likely to find something out.
As for Angie's List, sometimes there's no substitute for the words of a former customer. You can pick up important info such as whether a mover mishandled boxes, tracked in mud, used foul language around kids or tried to hold freight hostage in exchange for additional payment.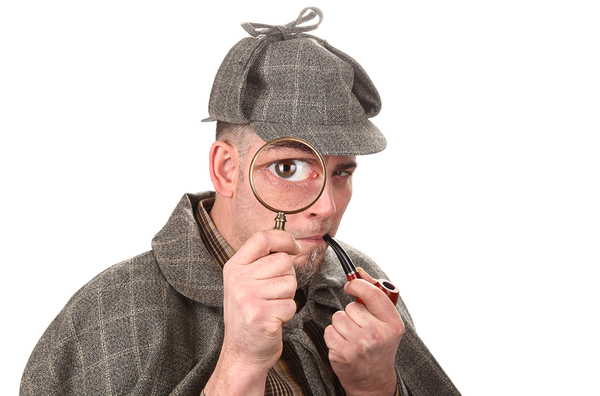 #3: Find Out About Mover Driving History
Loading up a truck is only part of the moving job. What happens once your household possessions leave your driveway is just as important if not more so. If the mover has a bad driving record, everything that you own might be at risk.
If your moving company is a registered business, you can probably find information using their U.S. Department of Transportation number. The Federal Motor Carrier Safety Administration has a fast and easy tool that you can use. Just enter the company's USDOT number and the website generates a report that shows whether the company has any violations.
Not every mover is required to have a USDOT number. Because it's so important for protecting yourself, it's a good idea to go with one who is registered.
Finally, a background check is just smart business. When you move, you entrust total strangers with everything from your coffee pot to your expensive electronics. Whether that move is across town or across the country, out of sight means out of your hands, literally and figuratively.
Mover Junction exists to help everyday people connect with responsible, professional movers who can be trusted. They're pre-vetted, and that means much of the legwork is already done.
You should still perform a little due diligence, no matter what. But when you let us help you find a great mover, you can rest a little bit easier. And rest is a hard thing to come by when you're picking up and moving to a new home. Get a moving quote with Mover Junction today.