Moving a household can be one of the most trying events you'll ever go through, but a reputable moving company can work magic on your frayed nerves. Hardly anyone has packed up and relocated without a few hiccups along the way. So how do you know which moving companies can handle your belongings with care and which ones are another headache waiting to happen?
Some of the warning signs are fairly obvious. A strange looking fellow driving a stranger looking pickup truck is probably not the person for your move. But what about sorting through the bigger names to find the perfect fit? Here's what to watch for, both good and bad.
#1: Licensure and Insurance That's Current
Any driver probably has a license. But you'll want to see the company's licensure to transport household goods. According to Bankrate, if the move is across state lines the mover needs a U.S. Department of Transportation licensure number.
Licensing issues are a growing problem, especially in this age of moving apps that send a driver to your door in a matter of hours. Many are responsible and above board. Some are not. The good companies aren't just okay with showing you their licensing; they expect it and won't make you feel uncomfortable for asking.
#2: Company Employees Instead of Temps
Some smaller local movers rely on temp-service or day-labor workers. It might not matter to you whether a worker is a permanent employee, but employees generally have more training. You have no way of knowing whether a day laborer who is moving your household has any experience at all.
But be wary about overly large movers who might hand off your goods to a third party. Ask up front whether the company you hire will be the company that transports your household belongings from start to finish.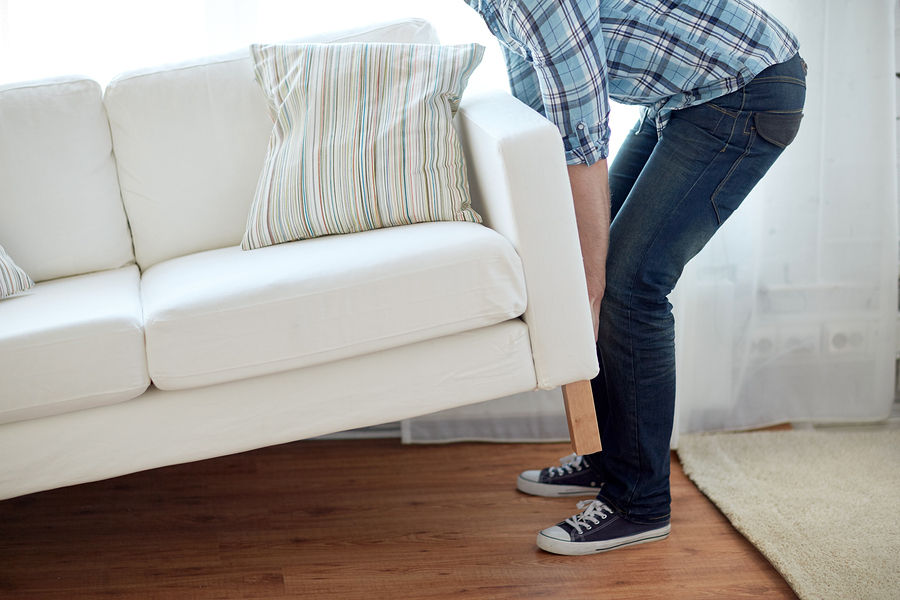 #3: Check Company Reviews
Few things can fire up a consumer the way that a bad experience can, which means you'll probably find bad reviews of movers who shouldn't get your business. Sites such as Angie's List exist to help people find the right business for the job. But in this age of readily available review sites, more people are comfortable leaving positive reviews, too.
Yelp and the Better Business Bureau (BBB) are two other sources for information about whether a company is reputable. You might find complaints about even the best movers. But you should also find good testimonials, too. Weight the good against the bad, and try to find out how complaints were resolved. The BBB usually offers resolution information, even when Angie's List and Yelp doesn't.
#4: Compare Rates Apples to Apples
You'll get quotes from different movers, but Huffington Post reminds that you also need to examine what those rates include. With one company, the quote might include pickup on a certain day of the week and delivery on another set day. With another, the quote might have an open range of dates for the same price. And then there are the extras.
Does a mover charge you by the piece for furniture blankets? How about delivery into your home? It wouldn't help much if your belongings were only dropped off in the front yard if you've no one around to help carry it all inside. Compare quotes line by line, as one quote might seem perfect but be missing a very important detail.
Moving isn't fun for hardly anyone, even if you look forward to setting up a new household once you arrive. The last thing you need is a mover who'll drop the ball — or your favorite lamp — somewhere along the way. And the only way to know is to do your homework.
That's where MoverJunction.com comes in. We can help you find a moving company for every stage of the move. If you want packing and moving, transportation only, or even storage and set up later, you'll find all of the services that you need, start to finish.