Is there anything that a good smartphone app can't improve? For years, there's been a system to making a move. Buy a handful of markers, get a notepad and pens to make lists, and shuffle a bunch of paper to maintain a schedule and keep track of your belongings. The newest moving apps get rid of the paperwork and condense everything into a digital format. All that you have to do is keep track of your phone and you're all set.
Here are 4 apps that can help your move go a lot more smoothly.
#1: Moving Van
If you've ever spent too much time opening packed boxes to find out what's inside, you'll appreciate the efficiency that the Moving Van app brings to the job. This app helps you create a digital inventory of everything that you pack in each moving box.
Moving Van lets you take photos of each item as you pack it away, and it also lets you create a name or numbering system for all of the boxes that you'll move. Once you arrive at your destination, you'll know at a glance that the coffee pot is in Box #6, coffee is in Box #2 and the mugs are in Box #10.
#2: Allconnect Moving Planner
This app helps you get through the annoying little details that accompany any move. It helps you get your new home connected and up to speed. Allconnect Moving Planner offers checklists and resources for things such as new Internet service, phones, Cable or satellite TV and all of your utilities.
Beyond reminders, this app helps you comparison shop for the best deals. You probably can't choose your utility companies, but All connect helps you find them. And if you have a few different cable companies, it lets you compare packages to choose the right one.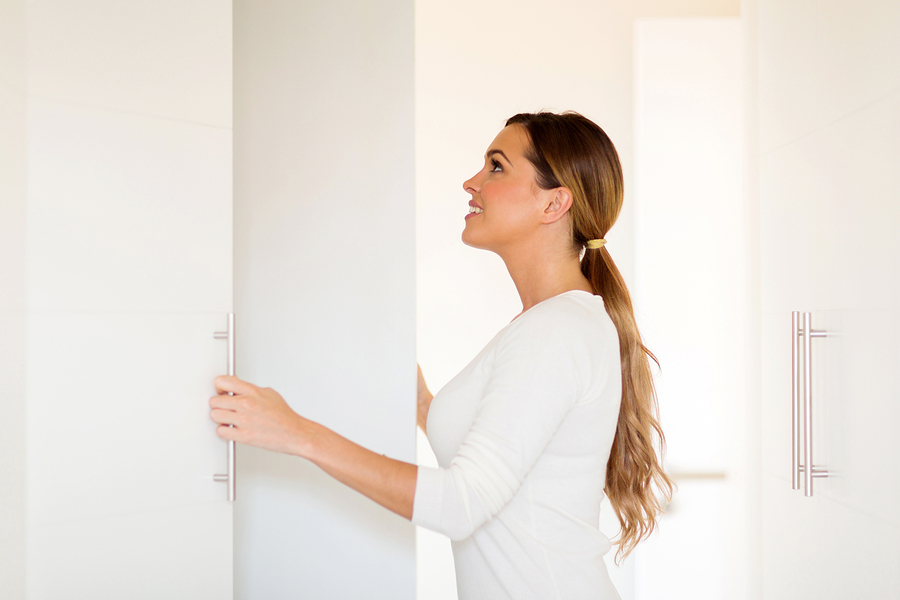 #3: Sortly
This app has practically everything that you need to stay organized through your move. But according to My Moving Reviews, you'll have to pay for a premium Sortly app to access all of the features. The free version only has a few of them.
Sortly lets you create a moving checklist so that you stay on track beginning weeks before your moving date. And using the premium version, you can also make scan-able QR codes, labels, and videos to help corral all of your details in one spot.
#4: MagicPlan
This app has nothing to do with packing up your home and everything to do with where to put your stuff once you move into your new place. Magic Plan is a furniture layout app, and it makes arranging belongings easy to manage without a tape measure.
Using the floor pan creator, you can tell at a glance whether your extra long sofa will fit along a certain wall, and find the best spot to set up your bed. What's really smart about this app is that it gathers dimension information about each room and your furniture from the photos that you take. Using those dimensions, you can plan a layout that fits instead of moving furniture around the room until you finally get it right.
Moving from one home to the next takes weeks of good planning, and it used to require a lot of papers lying around. But with the new smartphone apps, everything is a lot easier and more convenient.
Instead of opening every box that's marked "Kitchen" until you find the toaster, the contents of each box can be at your fingertips. And instead of missing an important appointment with your moving company, scheduling checklists say handy, too.
Get one of the newest apps and simplify the organization part of your move. And with Mover Junction, find a moving company to take care of the rest